Google has launched Doodle Champion Island, their biggest-ever Doodle game, to mark the beginning of the Tokyo Olympics 2020. The game begins and transports you to an isle where an event is taking place as soon as you click the doodle on the search engine.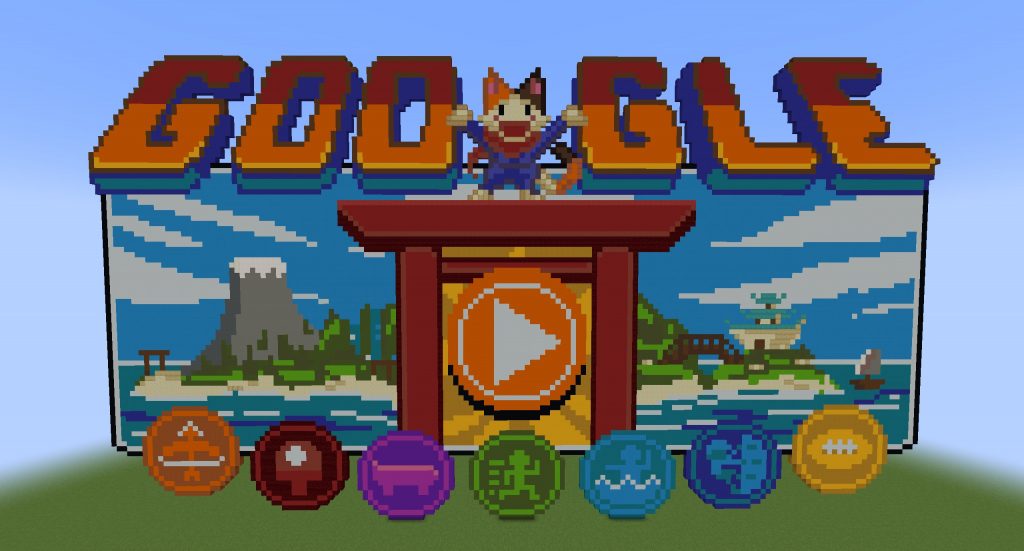 The main character is Lucky, a feline character who sets out to visit the island and complete all of the activities and side tasks featured. On Doodle Champion Island, there are seven sports-themed mini-games, renowned enemies, and massive quests.
Lucky must overcome each sports champion in order to get all seven holy scrolls and complete extra hidden tasks on Champion Island. The Oni is the rugby champion. Princess Otohime is the artistic swimming champion. Tengu is the table tennis champion. Yoichi is the archery champion. Tanuki is the skateboarding champion. Fukuro is the climbing champion, and The Kijimuna is the marathon champion. The space button and the keyboard's arrow keys may be used to control the game.
The Doodle Champion Island Games' cut scene images and figurines were created by the Japanese animation studio STUDIO4°C. The business asserts that it has discovered myths, folklore, and tales from famous people in them from all throughout the country.
After that, they established links between the folklore heroes and each of the sporting events that took place throughout the tournament, choosing the champions of each one based on these historic tales. The choice of the team and city mascots, including Kappa, Yatagarasu, and the lion dance, was also made based on their level of popularity in Japan.
Doodle Champion Island is visible on Google's interactive map, which also shows that it appears to be accessible from the majority of the world's areas. Athletes from more than 200 countries will compete at the Tokyo Olympics in 2020. In an effort to earn the gold medal, nations will compete throughout the duration of the 17-day tournament in a number of sports. Athletes representing their nations in Tokyo include PV Sindhu, Mary Kom, Sania Mirza, and Saurabh Chaudhary.
Users may play the Doodle Champion Island game on the Doodle blog in addition to the search site. This game will continue to be playable long after it has been taken off the homepage.